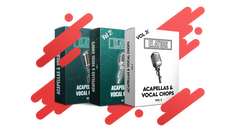 Our Vocal Collections
Add that last finishing touch to bring your tracks together with one of our many Royalty-Free Acapella's and Vocal Chops Packs, perfect for any genre. It's as easy as dragging and dropping.
Shop Now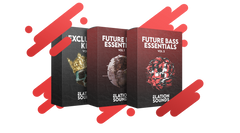 Future Bass Resources
Take your Future Bass production to the next level with our Premium Sample Packs. Filled Label Quality Templates, Presets, and Samples we guarantee you'll be equipped to tackle any project.
Shop Now
Elation's Packs are just amazing! The Packs they offer are very High-Quality and affordable for every producer. Whenever I use an Acapella from Elation, my track instantly sounds better. I would definitely recommend them to every producer!

NATEX - 40k+ YouTube Subscribers
The Elation Sounds Sample Packs are some of the highest quality and affordable sample packs on the market. It doesn't matter if you're a beginner or a pro, anyone can bring their production game to the next level with these packs!

FLP FAMILY - 130k+ YouTube Subscribers
Elation's packs are so well produced and tightly mixed that it makes my production experience so much easier and creative. You just need to drag and drop, that's it. It truly gives me inspiration!

SAKSHAM - 40k+ YouTube Subscribers